2018 1/12 FRI " SUNNY "Vatos Locos"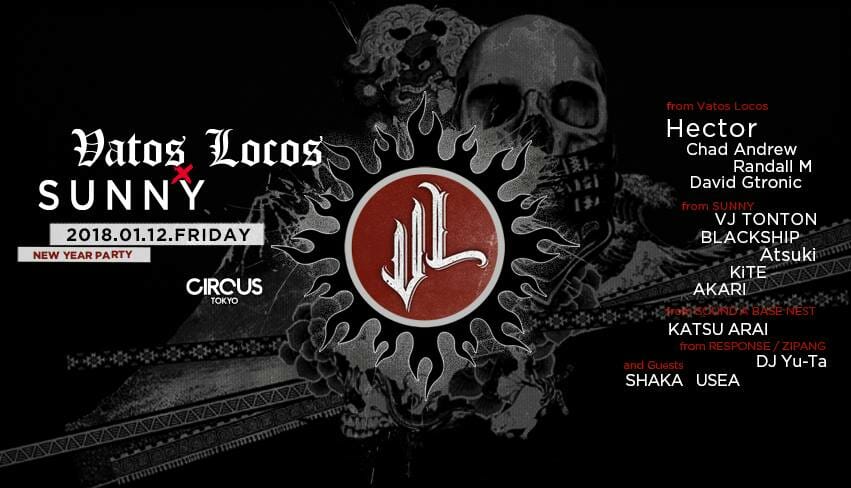 2018.1.12 金曜日にCIRCUS TOKYOにてSUNNY開催決定!
今回はHector率いるVatos Locosとのコラボパーティー!
Vatos Locosを迎えての新年最初のSUNNY!開催決定!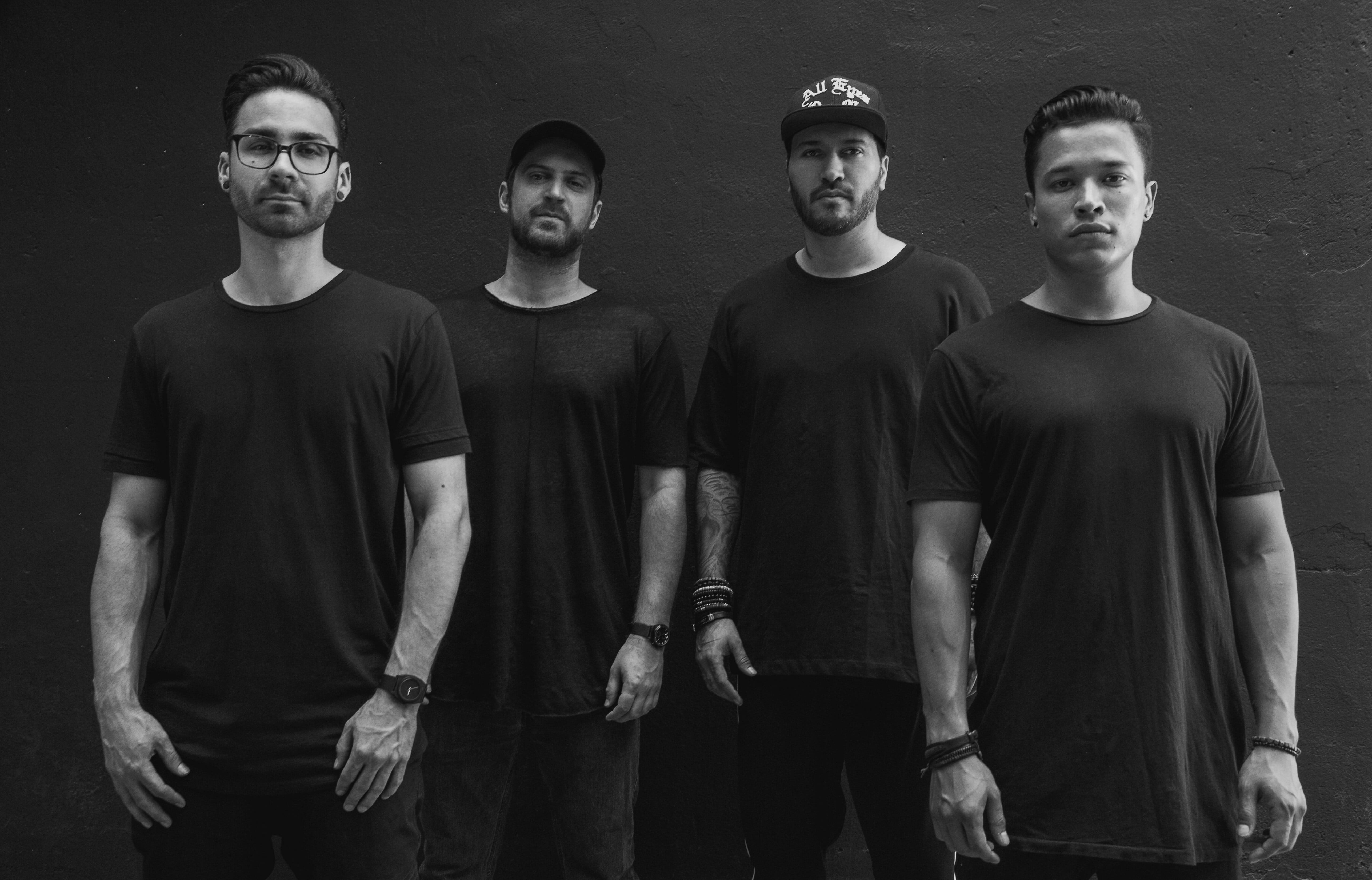 "Vatos Locos"はメキシコ人で世界的に活躍するDJのHector と、彼のクルーで、同じくグローバルに活動する次世代を担うDJたちとのユニットで構成されている。"エゴイズム"を取り去り、各自がVatos Locos の一員である自覚を持って、House, Deep House, techouse と言った音を中心として、それぞれの持ち味を活かしたDJセットを、B2Bなどを通して展開する。
またHectorがメキシコ、David Gtronicがコロンビア、Randal M, Chad Andrewがそれぞれマイアミ出身であるため、BPMfestival や、マイアミのWMCなどでは特に人気のパーティーとなった。
この度、Circus TokyoとCircus Osakaにて、地元ならではの共演者とタッグを組んで、以前から念願だった"Vatos Locos" としての来日公演に踏み切ることができた。初公演となる東京では、イビサ島のAmnesiaでの金曜日のパーティー、Marco Calora率いるMusic onのメインルームで6年連続活躍するVJ TonTonが参戦!HectorとはMusic onでの共演以来、東京での再会ではどんな演出が待っているだろう。
また大阪では地元のレギュラーパーティー"YOUAREHERE"がCircus Osakaで2週連続でNew Year イベントとして振る舞い酒仕様で盛り上げてくれる。
初来日にて、各自どんなプレイを見せてくれるだろうか。
VATOS LOCOS:
Vatos Locos literally means 'the crazy ones' and the name couldn't be more fitting in the underground house and techno world where the music spins non stop and the atmosphere gets wild. Hector has brought together a like minded crew who collectively represent the global cutting edge with members from around the world. The ethos of these vatos locos is to leave egos at the door and focus solely on the music and the vibe. This mission statement is one that travels well and has attracted global headliners to align themselves with the brand and thus give Hector and crew top flight validation while keeping it real and authentic.
[Date] 2018.1.12(FRT)22:00~05:00 [Entrance] WITH FLYER:¥2000(screenshot ok)
DOOR:¥3,000 [Venue] CIRCUS TOKYO
URL circus-tokyo.jp/
■■DJS and VJ■■
■■B1■■
Hector(Vatos Locos)
Chad Andrew(Vatos Locos)
David Gtronic(Vatos Locos)
Randall M(Vatos Locos)
BLACKSHIP (SUNNY)
Atsuki (SUNNY / CONNEXION)
VJ TONTON (momentgram)
http://www.ton2.jp/
■■1F■■
KATSU ARAI (PLUS RECORDS / SOUND A BASE)
DJ Yu-Ta(response / ZIPANG)
SHAKA
USEA
AKARI (SUNNY / CONNEXION)
KiTE (SUNNY / CONNEXION)
————–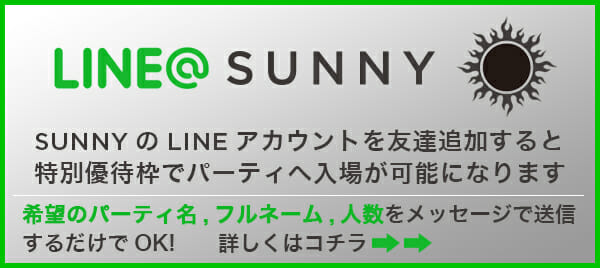 ↑Special discount when registering↑
Please send me your name in the LINE message
*優待締め切りは1/12   23:00
  [deadline 1/12   23:00]
@sunny.infoをLINEで友達登録
===================================
ATTENTION : 入場の際に写真付身分証明書の提示をお願い致します。22時以降のイベントに関しましては、18歳未満の方のご入場はお断りさせて頂きます。
*Photo ID required.
*You must be over 18 to enter.
*No re-entry.
*Please do not bring food and drink.
===================================
CIRCUS TOKYO
住所 〒150-0002 東京都渋谷区渋谷3丁目26−16 第五叶ビル
3-26-16, Shibuya, Shibuya-ku, Tokyo 150-0002 Japan
電話番号 03-6419-7520
URL circus-tokyo.jp/
You may also like...