1/6 Accutron 05 Dubfire New Years Party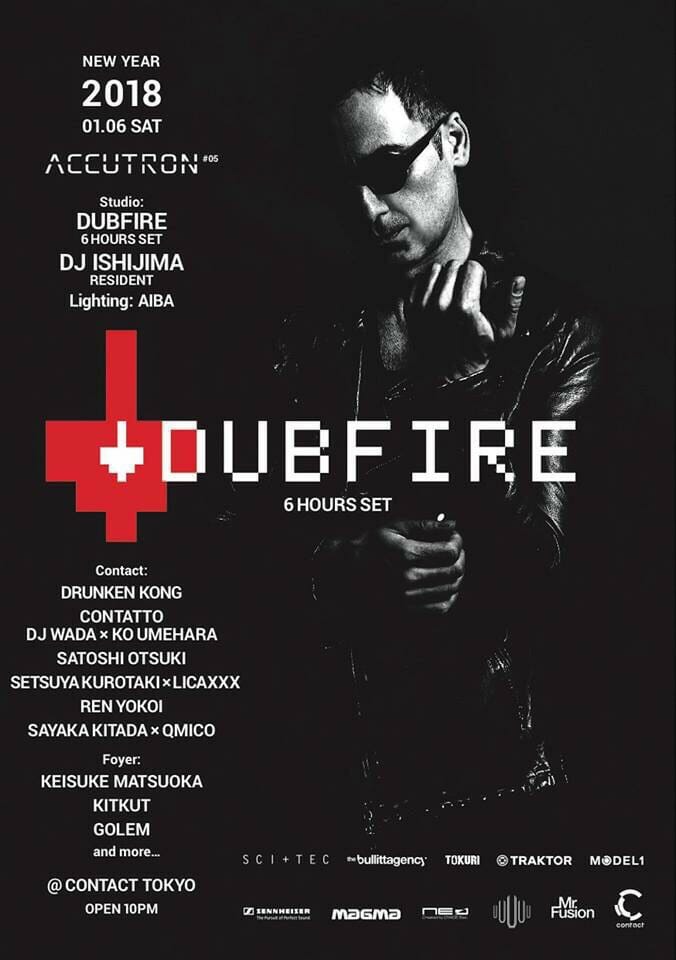 🔊BLACKSHIP 出演情報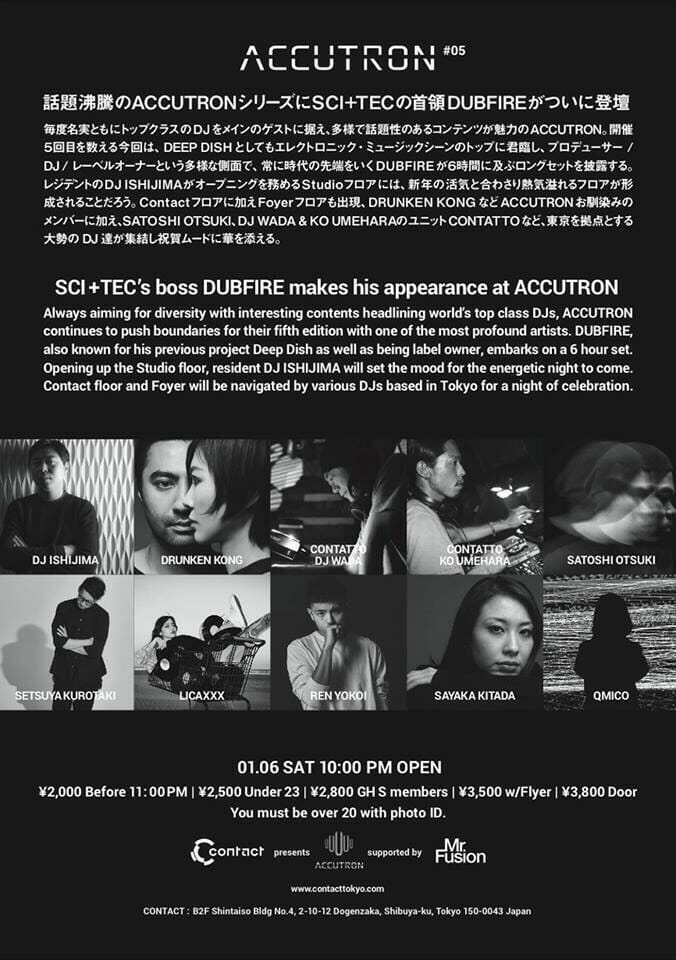 Studio:
Dubfire (US) -6 Hours Set
DJ Ishijima (ACCUTRON RESIDENT)
Contact:
Drunken Kong (Tronic | Session WOMB)
contatto (DJ WADA × Ko Umehara)
Satoshi Otsuki (VIS REV SET | Tresvibes Soundsystem)
Keiichi Ejima (sakanaction)
Setsuya Kurotaki (Rhizomatiks Research) × Licaxxx
Ren Yokoi (World Connection)
Sayaka Kitada × Qmico


Foyer:
Keisuke Matsuoka
KITKUT (Vesard Pro. | ON AND ON)
BLACKSHIP(SUNNY)
Golem
and more


『話題沸騰のACCUTRONシリーズにSCI+TECの首領DUBFIREがついに登壇』


毎度名実ともにトップクラスのDJをメインのゲストに据え、多様で話題性のあるコンテンツが魅力のACCUTRON。開催5回目を数える今回は、Deep Dishとしてもエレクトロニック・ミュージックシーンのトップに君臨し、プロデューサー/DJ/レーベルオーナーという多様な側面で、常に時代の先端をいくDUBFIREが6時間に及ぶロングセットを披露する。レジデントのDJ ISHIJIMAがオープニングを務めるStudioフロアには、新年の活気と合わさり熱気溢れるフロアが形成されることだろう。Contactフロアに加えFoyerフロアも出現、Drunken Kongi等Accutronお馴染みのメンバーに加え、Satoshi Otsuki、DJ Wada&Ko Umeharaのユニットcontattoなど、東京を拠点とする大勢のDJ達が集結し祝賀ムードに華を添える。


「SCI + TEC's boss DUBFIRE makes his appearance at ACCUTRON」
Always aiming for diversity with interesting contents headlining world's top class DJs, ACCUTRON continues to push boundaries for their fifth edition with one of the most profound artists. DUBFIRE, also known for his previous project Deep Dish as well as being label owner, embarks on a 6 hour set. Opening up the Studio floor, resident DJ ISHIJIMA will set the mood for the energetic night to come. Contact floor and Foyer will be navigated by various DJs based in Tokyo for a night of celebration.
DATE : 01.06 (Sat) 22:00 to 06:00
Door ¥3800
Shintaiso Building B2F    2-10-12 Dogenzaka    Shibuya-ku   Tokyo
150-0043 Japan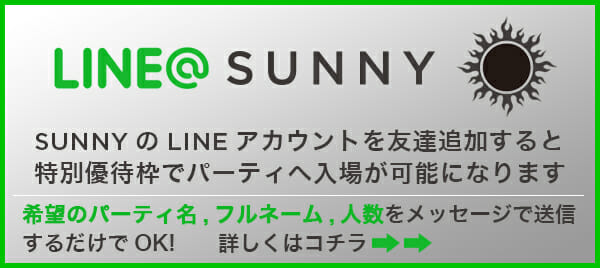 ↑Special discount when registering↑
Please send me your name in the LINE message
*優待締め切りは1/6   21:00
  [deadline 1/6   21:00]
20歳未満の方や、写真付身分証明書を お持ちでない方のご入場はお断りさせて頂いております。 ご来場の際は、必ず写真付身分証明書をお持ち下さいます 様、宜しくお願い致します。
You may also like...