BLACK ON IT 05/18 @ BPM MUSIC BAR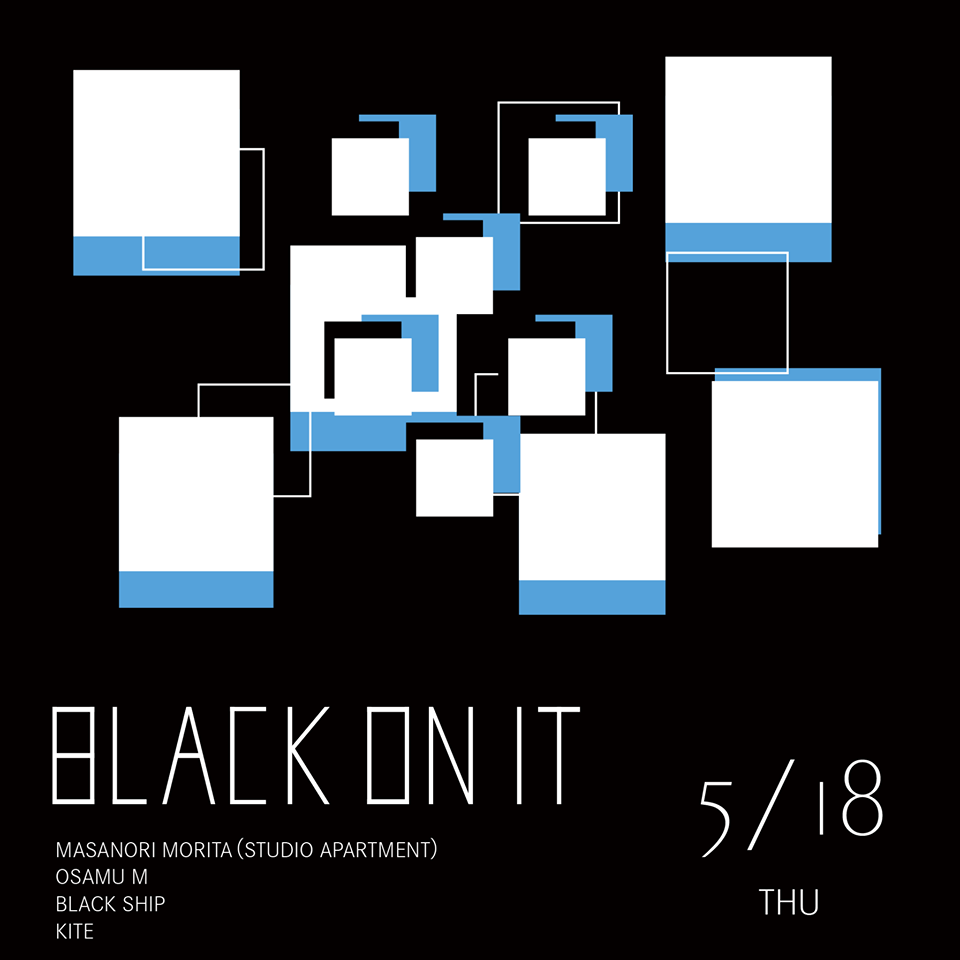 渋谷 BPM MUSIC BARで毎月第一第三木曜日に開催するウィークデーパーティ。
その名も "BLACK ON IT" 。
白を基調とした店内を、光が反射することなく全ての色を吸収する黒で覆い尽くす…
そんな独特な世界観と上質なダンスミュージックが漆黒の世界へと誘う。
日本が世界に誇るダンスミュージックユニット・STUDIO APARTMENTの MASANORI MORITA と、OUTERSPACE RECORDS主宰し、日本のアンダーグラウンドシーンには欠かせない存在となった OSAMU M の2人がレジデントDJをつとめ、東京の平日の夜に革命を起こす。
On the 1st and 3rd thursday of every month weekdday party will be held at shibuya BPM music bar .
TITLED "BLACK ON IT"
It covers the inside of the shop based on white with black which absorbs all colors without light reflection …
Such a unique world view and fine dance music invite you to a world of blackness.
MASANORI MORITA of STUDIO APARTMENT, Japan's world-renowned dance music unit, and OSAMU M, presided over by OUTERSPACE RECORDS and became indispensable for Japan's underground scene, will serve as a resident DJ and will be working as a resident DJ in Tokyo's weekday Revolution at night.
---
■Title
BLACK ON IT
■Venue
BPM MUSIC BAR
■Date
May 18th, 2017
■Open
21:00
■Entrance
FREE (Music Charge ¥500)
■Resident DJ
MASANORI MORITA
(STUDIO APARTMENT)
OSAMU M
■DJ
BLACK SHIP (SUNNY)
KITE (SUNNY)
■Sponsor
Jägermeister
COCALERO
SUNNY
■Venue Web
https://m.facebook.com/bpmmusicbar0901/
■Instagram (#bpm)
https://www.instagram.com/explore/locations/1031219490325061/
■BPM MUSIC BAR LINE@を友達追加してくれた方はMusic Charge free!!
https://line.me/R/ti/p/%40yss9385k
■Info
BPM MUSIC BAR
東京都渋谷区道玄坂2-29-12 吉田ビルB1F
03 6712 7651
Yoshida Building B1F 2-29-12 Dogenzaka Shibuya-ku Tokyo
You may also like...